What do you do with all of the kids artwork on your fridge door?
Then your kid walks in and gives you a new drawing where you look like you gained a hundred pounds or your hair look like a bird was nesting in it.
You still keep it.
In your mind you're like, "Awwww, that's so sweet!" and then you're like, "I'm out of magnets and the fridge door is fully covered with drawings already!"
You don't want your drawers full of paper and/or cut outs art given by your kids. But then again, it'd be cruel and heartless of you to just throw them away. Afterall, they did make those with you in mind.
So what exactly do you do with the average 3-4 artwork you get from each of your young kid each day?
Decorate the house with them or turn them into something creative!
There are so many household or dollar store items that can be used to make you kids' artwork even more creative and match the decor of your house
1.Used Picture Frames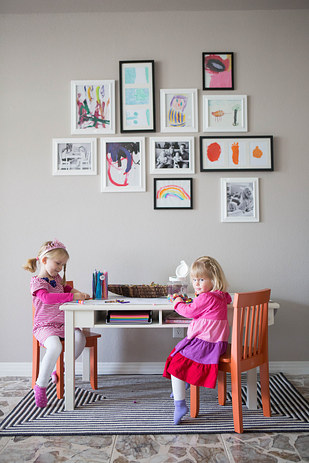 Putting their drawings in frames and displaying them together like a wall collage will add character to your home. You can either display this by the stair wall or in their play room.
2.DIY Frames
This is something you can make use of to keep your tykes occupied for yet another hour or so. I'm sure you could use the extra time to make sure the mess is kept in on place instead of all over the house.
You can get millions of designs and ideas from Pinterest and show it to your kids. Picking out the design they want out of Pinterest's vast gallery is another way of bonding with your kiddos.
3.String Frames
Building your own frame is as easy as 1-2-3. You can even uses scrap wood to save on buying new ones. Paint it whatever color you want and tie strings across the frame.
You can use wooden clothes pins, metal clips or animal shaped clips to hang your kids artwork.
4.Magnetic Frames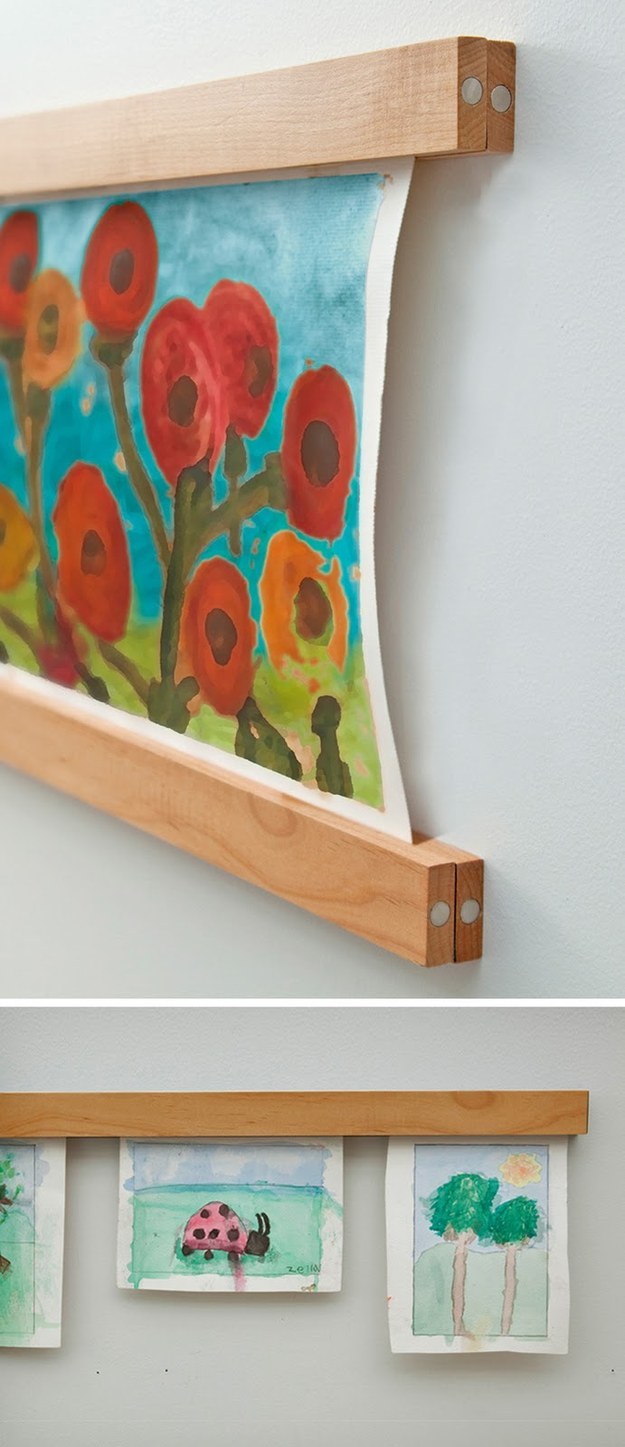 I find this method of displaying your kids artwork really cool. It reminds me of an order line in a busy high class kitchen.
This is easy to install and looks elegant wherever you put it on display.
5.Make a Collage Out of Them
There are two ways to collage your kids artwork.
One, you can buy a picture frame that has 3 or more compartments. These frames are chic and very classy to look at.
Two, you can cut out the best part of your kids artwork and create a collage on a new board or paper. Then you can frame it.
6.Create a Mosaic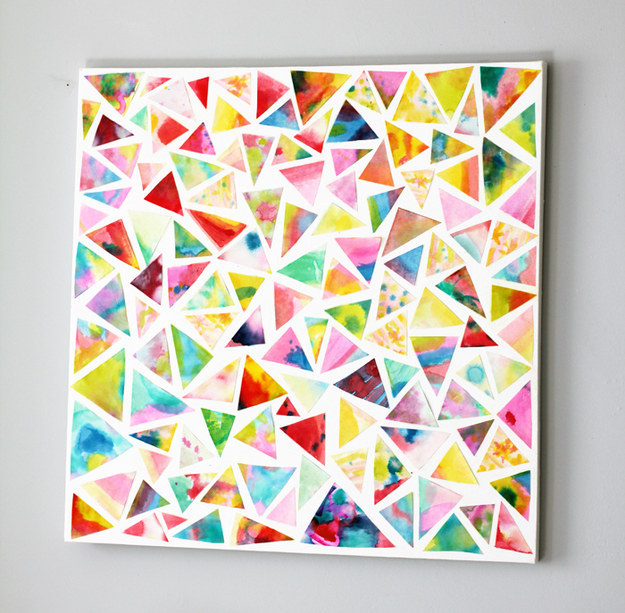 If you want something classier than what you may find on Pinterest, then creating a mosaic out your kids artwork is the way to go. There are numerous websites and blogs that will show you how.
It will take time and patience but you will definitely see how worth the effor it is.
7.Metal or Wooden Clipboards
Out of all these suggestions, this is my personal favorite. The clipboards has a chic yet very hipster feel to it and it looks good on any wall color.
Plus, you can change the clippings as often as you want. Super versatile!
Oh, clipboards are cheap so super worth a try!
8.Clip Wooden or Metal Hangers
Another variation of clip boards. The plus side to this decor option is the adjustable clips. You can display artworks big and small and align them center or sideways.
9.Curtain Rods
A thin wire curtain rod is a good way to make a hang display of your kids artwork. You can, again, use clothes pins or metal clips.
You can also take down the old ones and replace them with new ones regularly so there's a varying selection.
10.Big Ass Cork-board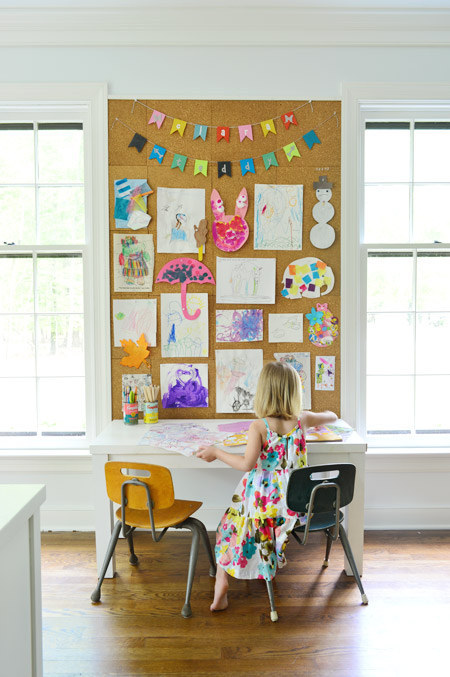 A big ass cork-board and a box of colorful push pins are all you need to make a nice wall art for your kids artwork.
I would say that after the clip board decor, this would be my next favorite. I actually have one in my room now.
What's great about it is the unusual placement of drawings you can be creative with. Its a 3D collage!
There are numerous other ways that you can display your kids artwork. If you have the drawer space to spare, you can save up all your kids artwork, take photos of it and have a printed scrap book made. Or, you can put them in an actual scrap book!
That would be a great item to show your guests instead of their naked baby photos. 😜
These are memories and works of love from your kids. You take a look at them and can't help but smile at their imagination and their thought of you.
Think of it this way, you can skip buying actual artwork decor for your house and just have you kids squeeze out more of their imaginative and creative juices. You'd be surprised how much clean up time you save yourself from by keeping them entertained in a confined space.
It's a win-win situation. 😀
Got any kids artwork display tricks up your sleeves? Share them in a comment below!